As a person with 4c hair, I always look for natural hair products that give me extra slip– especially when it comes to detangling my hair. I don't want washing my hair to take my entire day and that's why I try to look for shortcuts. I've assembled a list of helpful tools that get the job done quickly while protecting your natural hair. Products like these are invaluable when wash day rolls around.
Wash day won't be hard if you are using the best tools and products in your stockpile. These detanglers treat your knots and tangles and make your natural hair wash day routine easier.
Nature Little Secret – Fenugreek Detangling Pre Poo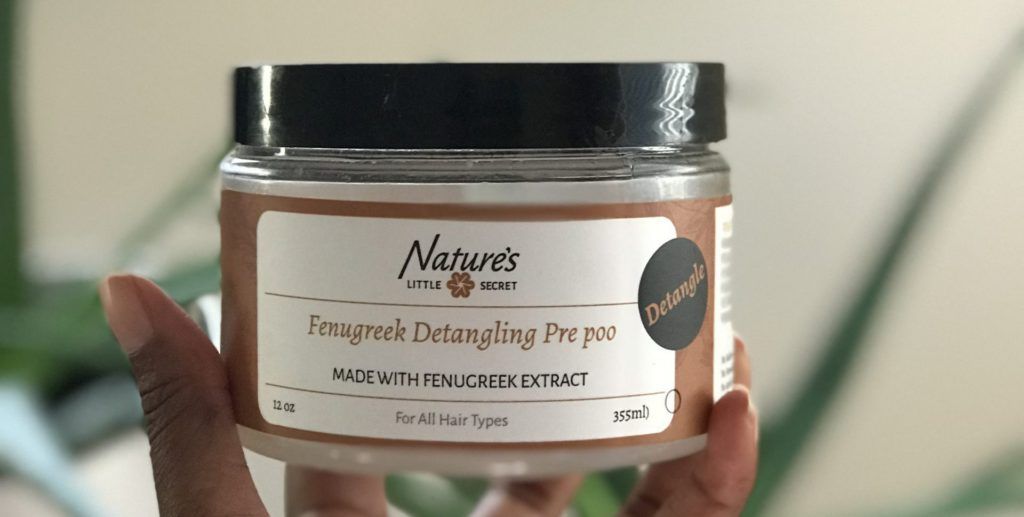 Fenugreek Detangling Pre Poo combines fenugreek for scalp health and mucilage herbs to help detangle your most stubborn tangles and fairy knots. In addition to detangling, the pre poo also minimizes the loss of moisture and tangling when shampooing.
Fenugreek Detangling Pree Poo has excellent slip, gets through every knot, and tangles with ease.
The Benefits of Fenugreek Detangling Pre Poo
Contains tons of slip for easy detangling
Kid-friendly
Cuts wash day in half
Helps reduce breakage during the detangling session
TGIN – Honey Miracle Mask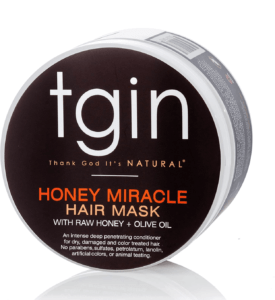 Honey Miracle Hair Mask is made with raw honey to moisturize your hair, make it softer, and shinier. Restore health and strengthen damage to give your hair a beautiful and healthy look.
I was impressed with how my hair felt after leaving the conditioner in for 30 minutes. This product leaves my 4c hair soft, moisturized, shiny, and manageable. Above all, it smells amazing, and styling my hair becomes a breeze.
The Benefits of Honey Miracle Mask
Reduce shedding and breakage
Frizz control
Detangling and hydrating dull and unmanageable hair
Pantene Gold Series – Leave-On Detangling Milk
Pantene GS Leave-On Detangling Milk can hydrate, moisturize, and smooth every strand. The Leave-On Detangling Milk contains ingredients like argan oil to hydrate hair, get rid of tangles, and prevent further damage.
The Benefit of Leave-On Detangling Milk
Helps tame frizz
Strengthens against damage
Softens strands
Alikay Naturals – Knots Be Gone Hair Detangler
Knots Be Gone Hair Detangler is made from natural and organic ingredients. Its botanical-infused blend gives your hair great slip, gets rid of knots, and cuts down detangling time.
The Benefits of Knots Be Gone Hair Detangler
Reduces tension on hair during detangling
Prevents breakage
Shea Moisture – Extra Moisture Detangler
Extra Moisture Detangler is blended with fair trade raw shea butter to condition and soften the hair. Use before or after washing your hair to ease detangling. Extra Moisture Detangler is a lightweight detangler that provides the perfect slip to help release knots and tangles.
The Benefits of Extra Moisture Detangler
Use as a leave-in conditioner
Frizz control
Use as a detangler
Minimize breakage
Hair volumizer
Products:
Thank you for visiting. Don't forget to subscribe!