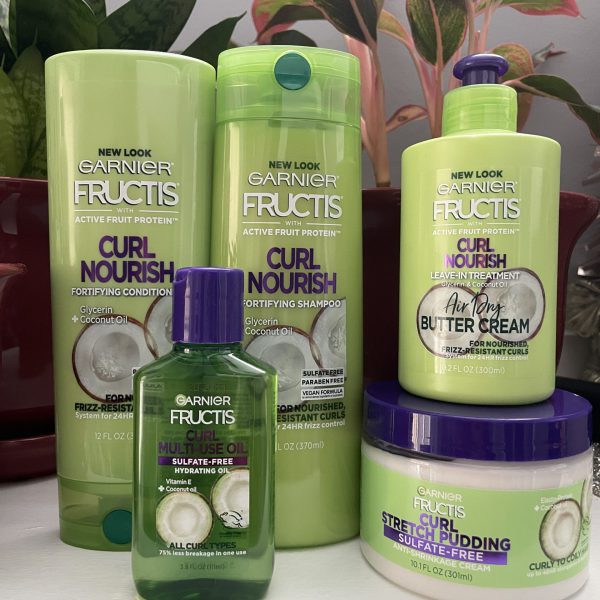 This week, I was eager to sample the @garnierusa line! After receiving these products in a @curlbox some months ago, I couldn't wait to test them out.
Products used:
I was astounded by the performance of Curl Nourish Fortifying Shampoo. My hair felt softer and more manageable than ever before after just one use! The shampoo has a delightful scent, too – my wash session couldn't have been more enjoyable. After double-washing with this product, my locks were completely clean without being stripped dry or damaged. Plus, it's also sulfate-, paraben-, and vegan-free – what could be better?
Curl Nourish Fortifying Conditioner was the next product I tried and it took my breath away! My hair soaked up every drop of this conditioner, allowing me to finger-detangle with ease. It left a delightful scent in its wake and might be a new favorite for me. Furthermore, as an added bonus – no parabens or animal products were used during production; making this vegan safe too! Plus, when I put on a shower cap for about 5 minutes before rinsing it out? Wow – silky smooth tresses were all that remained afterward!
Curl Nourish Leave-in Treatment is an excellent product! I am absolutely in love with this buttercream. It provides such intense hydration that I can confidently utilize it as a stand-alone styler. This truly has been a great discovery, and it will be part of my styling routine from now on.
Curl Stretch Pudding is definitely a winner! I was surprised as soon as I felt the texture, but my hair loves it. Not only is it extremely moisturizing and smooth, but after using this product my curls were popping with honey-like vibrancy. This sulfate-free pudding claims to provide 48 hours of elongation and moisture – which it certainly did! My twists stayed elongated for days on end while still maintaining their much-needed moisture levels.
Curl Multi-Use Oil is the perfect solution for hydrating your hair – just as it promises! The serum-like texture of this oil penetrates deep into strands, imparting a healthy dose of Vitamin E and Coconut Oil while also being sulfate free. Not only does Curl Multi-Use Oil deliver results, but its pleasant smell makes using it an even more enjoyable experience.
I almost skipped out on trying this curl refresher, but I'm sure glad that I didn't! After two days of letting my curls hang loose, I decided to give them a much-needed refresh. This spray was an absolute winner – it smells delightful and left my hair feeling great. Infused with elastin-protein and coconut water, the curling refresher is definitely something you should try if your locks need some TLC.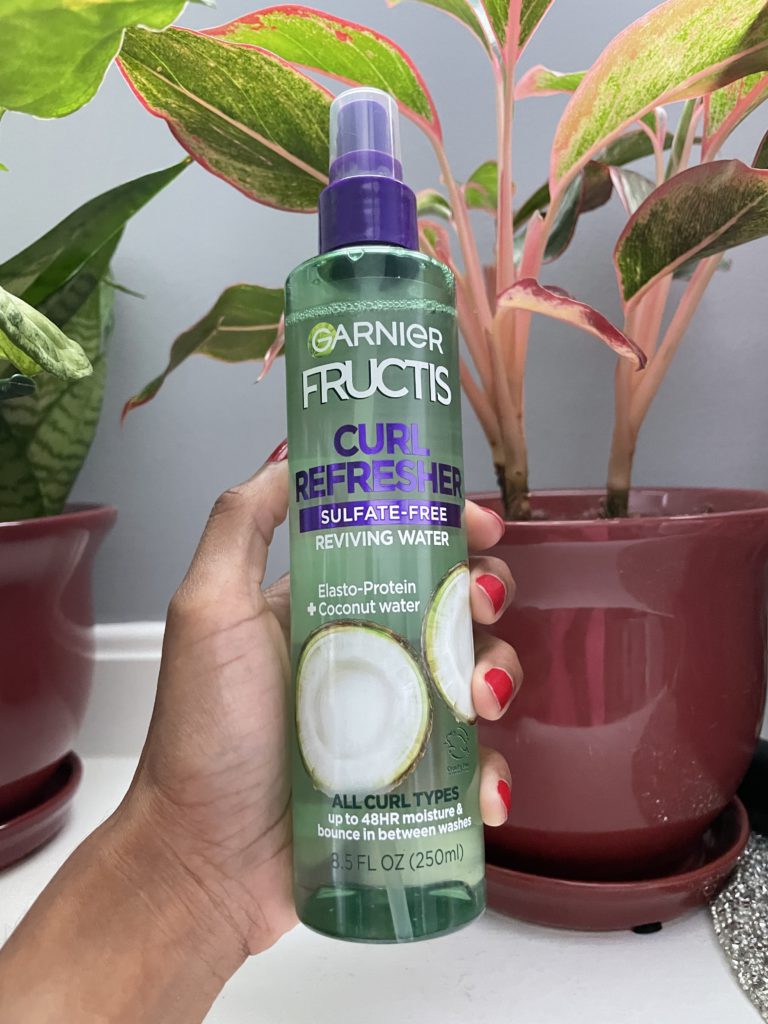 All in all, I tested out these products and found them to be incredibly beneficial – my hair loves them!
As I unraveled my twists, the result was delightful! My hair felt so light and soft – it was like a dream come true. Yasssss indeed!
Wow, don't miss out on this incredible opportunity! Get some now!
We could not be more grateful to Garnier Fructis and Curlbox for this incredible collaboration! It is truly a game-changer.
Follow @coilydiva, and @naturalhairpedia so you don't miss out on great reviews.
Thank you for reading!
Thank you for visiting. Don't forget to subscribe!