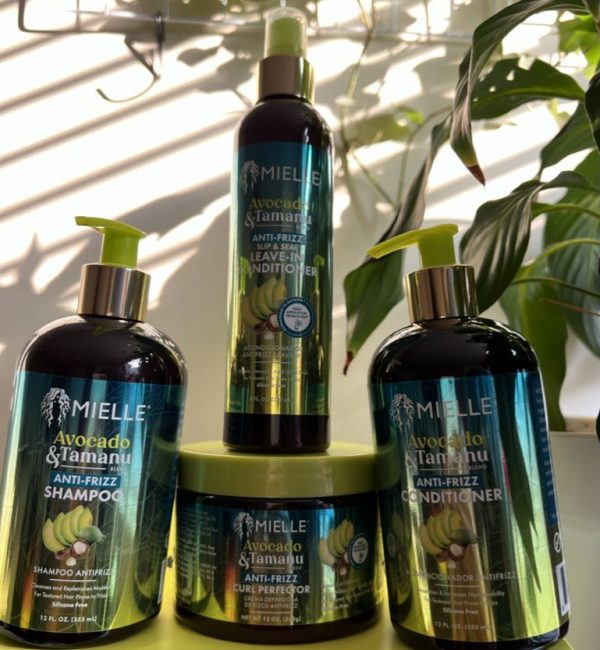 As someone who is always on the lookout for high-quality natural hair products, I was thrilled to get my hands on the Mielle Avocado & Tamanu Collection from my Curlbox. This product set is specifically formulated to combat frizz and help define curls, which is essential for my type of hair, thanks to its Avocado and Tamanu-rich blend. Allow me to break down my experience with each of these fabulous products.
The Avocado & Tamanu Anti-Frizz Shampoo
Starting off with the shampoo, I was delighted to find that it cleansed my scalp and hair thoroughly, without leaving them feeling stripped. In addition to being an effective cleanser, the shampoo had a fantastic fragrance that was a treat to my senses. Overall, a great start to the collection.
The Avocado & Tamanu Anti-Frizz Conditioner
Moving on to the conditioner, it had a fantastic slip that made detangling effortless. My hair felt soft and shiny after using this product, and it certainly added a touch of luxury to my hair care routine. I was very happy with the results of this conditioner.
The Avocado & Tamanu Anti-Frizz Slip & Seal Leave-In Conditioner
The Leave-In conditioner was a pleasure to use, as it provided my curls with great hydration. However, I found one aspect of this product to be slightly inconvenient – the recommendation to refrigerate it for at least one hour before styling. I often forgot to do this, and as someone with a busy schedule, it felt like an unnecessary extra step.
The Avocado & Tamanu Anti-Frizz Curl Perfector
The final product in the collection, the Curl Perfector, left my curls smooth, moisturized, and – most importantly – well-defined. After using this product, my curls remained bouncy and frizz-free throughout the day.
Overall Impression:
Overall, I would rate the Mielle Avocado & Tamanu Collection a 4.5 out of 5. Its wonderfully scented, high-performing products really catered to my natural hair needs, with the only drawback being the refrigeration requirement for the leave-in conditioner.
Nevertheless, I would highly recommend this collection to individuals seeking to enhance the health and appearance of their naturally curly hair.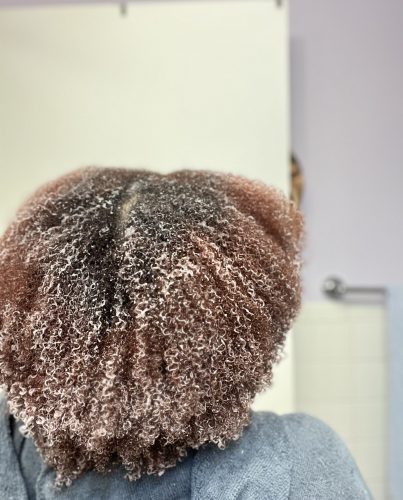 The Mielle Avocado & Tamanu Collection has become a staple in my hair care routine. I will definitely continue using these products in the future, and I am excited to see more from this fantastic brand.
Follow @naturalhairpedia so you don't miss out on great reviews.
Thank you for reading! 🙂 
Hope this was helpful! <3
Thank you for visiting. Don't forget to subscribe!