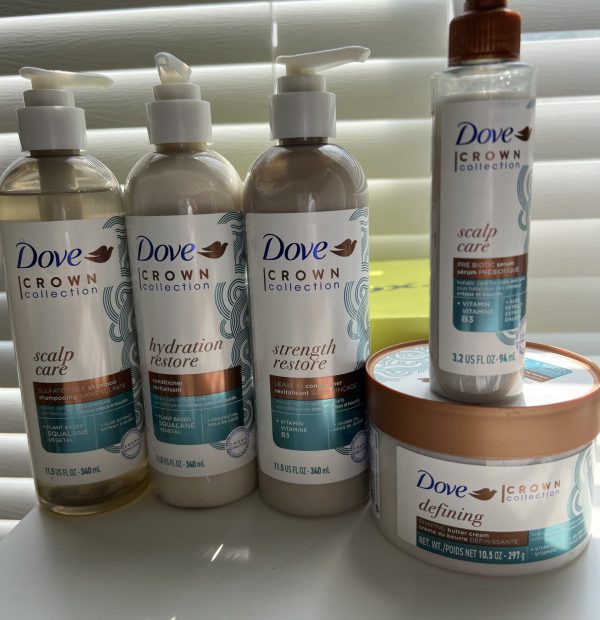 Your Ultimate Choice for Natural Hair Care
As a lover of natural hair products, I was excited to try out the Dove CROWN Collection, a range of products specifically designed to care for and enhance the beauty of natural hair. In this review, I'll be sharing my experience with these fantastic products, focusing on the pros and cons, as well as giving you my overall rating so you can decide if it's the right choice for you.
Product Features and Purposes
The Dove CROWN Collection comes with a variety of products catering to different aspects of natural hair care, including:
Scalp Care Shampoo
Hydration Restore Conditioner
Strength Restore Leave-In Conditioner
Amplified Texture Scalp Care Pre Biotic Serum
Defining Butter Cream
My Experience with Dove CROWN Collection
As someone who takes great pride in maintaining my natural curls, I decided to try the entire Dove CROWN Collection.
The Scalp Care Shampoo did not disappoint with its clean feel and rich lathering. It left my curls looking shiny and vibrant.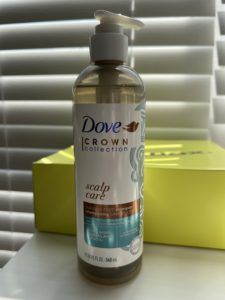 Next up was the Hydration Restore Conditioner, and wow! I was blown away by its incredible slip. It made detangling my curls far easier and significantly reduced breakage. This product is a must-have for anyone looking to restore hydration to their hair.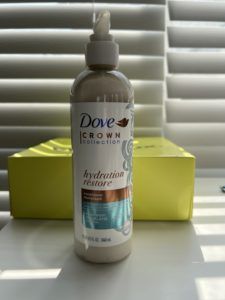 The Strength Restore Leave-In Conditioner provided excellent moisturization and hydration, leaving my hair feeling soft and nourished throughout the day.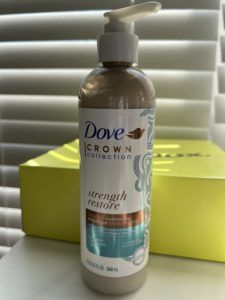 While I didn't use the Amplified Texture Scalp Care Pre Biotic Serum long enough to notice a significant difference, I remained hopeful that it would deliver desirable benefits with consistent use.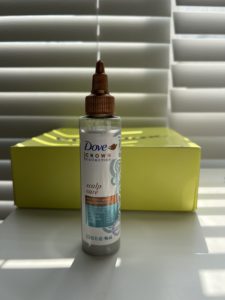 Lastly, the Defining Butter Cream proved to be lightweight, exceptionally moisturizing and offered great volume for my curls. However, it fell short of providing the definition I'm used to experiencing with other products.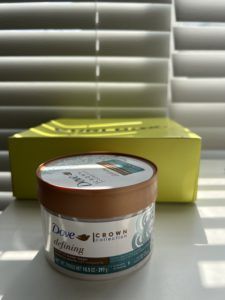 Advantages and Disadvantages
Pros:
Clean and lathering shampoo
Conditioner with excellent slip and reduced breakage
Moisturizing leave-in conditioner
Lightweight and hydrating butter cream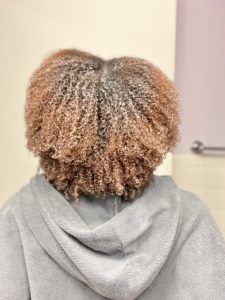 Cons:
Defining buttercream lacking in curl definition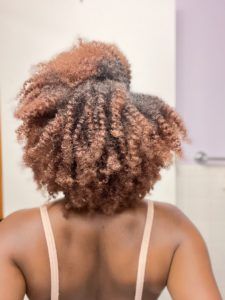 Overall Rating and Recommendation
I would give the Dove CROWN Collection an overall rating of 4.5 out of 5 stars. The products are well-formulated and offer a range of benefits tailored to natural hair care. Though the Defining Butter Cream fell short in providing the definition that I'm accustomed to, it still performed well in other aspects like hydration and volume.
I would definitely recommend this product line to anyone with natural hair looking to hydrate, restore, and maintain their curls. As for me, I will certainly continue using the Dove CROWN Collection for my hair care routine in the future.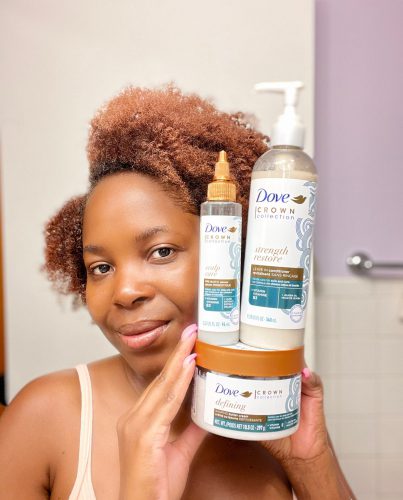 Follow @naturalhairpedia so you don't miss out on great reviews.
Thank you for reading! 🙂 
Hope this was helpful! <3
Thank you for visiting. Don't forget to subscribe!