Thank you for reading this post, don't forget to subscribe!
Pre-poo means pre-shampoo. The purpose of the pre-poo process is to protect and strengthen hair from the stripping effects of shampooing, coloring, and chemical treatments. A good pre-poo routine can be beneficial to dry, damaged hair and help to repair heat exposure.
Benefits
Depending on your hair texture or length, conditioning might not be enough to restore the moisture lost from your hair. This is why pre-pooing is so important. Pre-pooing before shampooing makes it easier to detangle hair, add extra moisture to the hair, and prevent breakage.
How to Pre-Poo?
Pre-poo is an oil/conditioner or a mixer of both treatments applied to the hair before shampoo and conditioner. Pre-pooing treatment can be a little messy, make sure you have some paper towels ready to use if needed.
Divide hair into sections (4), or however many you like
Spray hair with water. In my case, I use aloe vera juice in a spray bottle
Coat each section of damped hair with coconut oil from root to end
Carefully detangle each section with a wide-tooth comb
Wrap hair with a plastic bag and a hair cap
Soak it in for 30 minutes or longer
Wash, condition, and rinse thoroughly (as normal)
Style like you normally do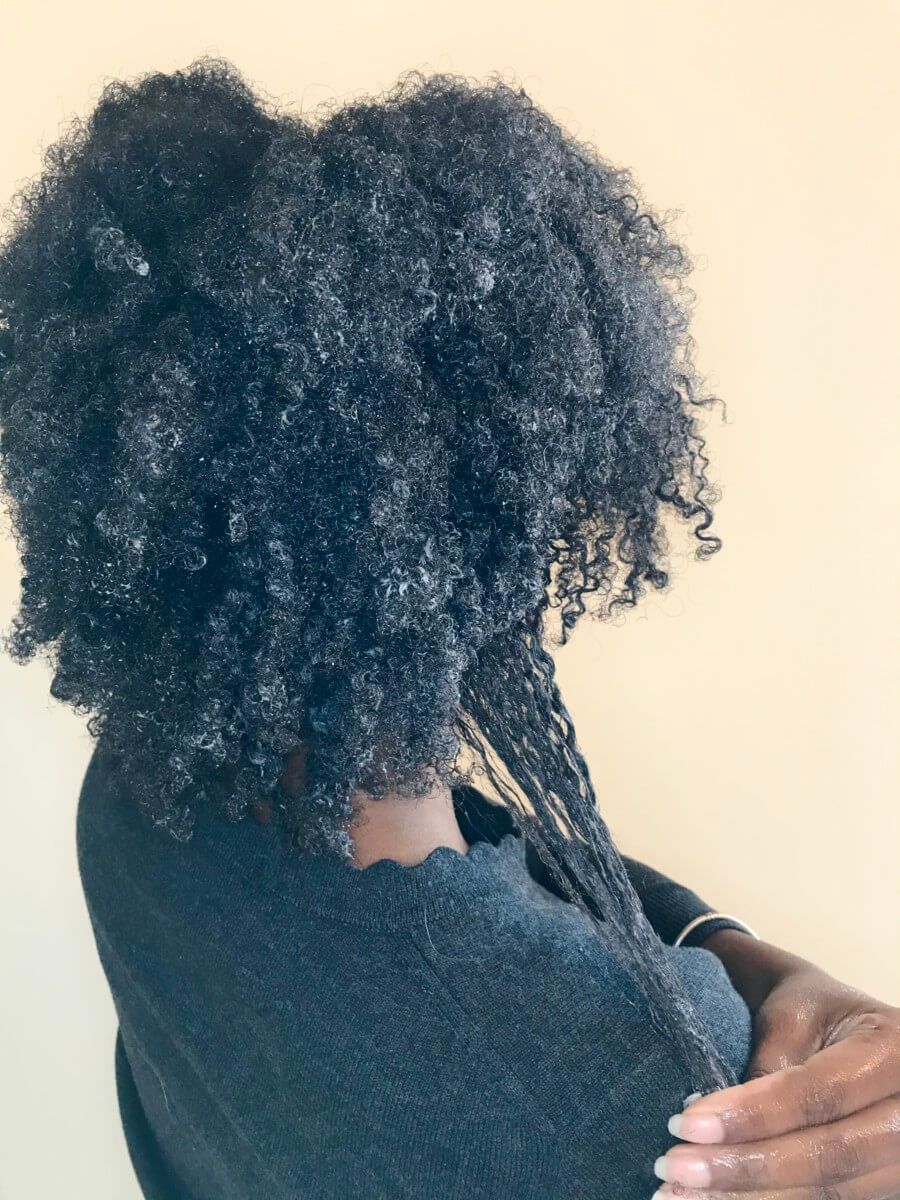 After soaking the hair for thirty minutes, it is now ready to wash.
Products
The pre-pooing treatment provides your hair with a protective layer, it may not be needed every wash day, but healthy hair starts with a good hair routine.
Thank you for your feedback on this article.