Embracing the practice of pre-pooing, short for pre-shampooing, can significantly impact the health and resilience of your hair. This method serves as a protective shield against the potential damage caused by shampooing, dyeing, and chemical treatments. By integrating a pre-poo regimen, you can fortify and nurture dry or damaged hair, aiding in the recovery from heat-induced stress.
Advantages of Pre-Pooing
For individuals grappling with the aftermath of dryness or those whose hair requires more than mere conditioning, pre-pooing emerges as a savior. This preparatory step before shampooing holds multiple benefits. It not only facilitates easier detangling but also amplifies moisture retention, effectively preventing hair breakage.
The Pre-Poo Procedure
Executing a pre-poo involves the application of either oil, conditioner, or a combination of both before the shampoo and conditioning routine. While this process might entail a bit of messiness, keeping paper towels handy can mitigate any spills or drips.
Step-by-Step Guide:
Partition hair into manageable sections, typically around 4 but can vary according to preference.
Spritz hair with water – personally, I utilize aloe vera juice from a spray bottle.
Envelop each section of dampened hair with coconut oil, ensuring complete coverage from the roots to the tips.
Gently detangle each section using a wide-tooth comb to avoid breakage or damage.
Wrap the hair with a plastic bag and a hair cap for an optimal conditioning effect.
Let the pre-poo treatment soak in for at least 30 minutes or more.
Proceed to wash, condition, and rinse your hair thoroughly as part of your usual routine.
Style your hair as per your regular practice.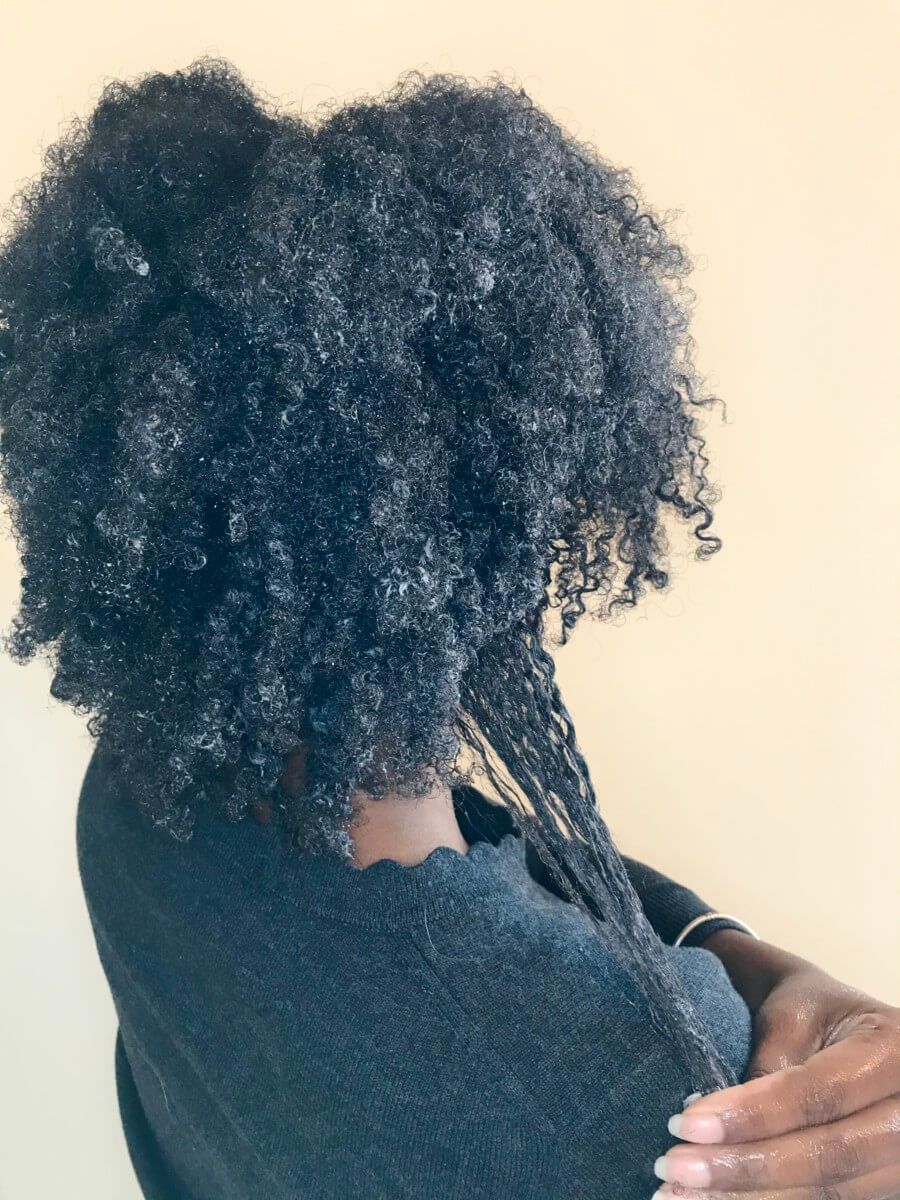 Post-Pre-Poo Process
After the thirty-minute soaking period, your hair is now primed for washing, conditioning, and styling. The pre-pooing process sets the stage for a healthier and more fortified hair care routine.
In essence, the incorporation of a pre-poo ritual can significantly elevate your hair care regimen, safeguarding your strands from the rigors of cleansing, coloring, and heat exposure. By following these steps, you can nurture and revitalize your hair, maintaining its strength and moisture levels.
Products
The pre-pooing treatment provides your hair with a protective layer, it may not be needed every wash day, but healthy hair starts with a good hair routine.
Thank you for your feedback on this article.
Thank you for visiting. Don't forget to subscribe!